Please submit 2(two) beauty images to Calandria Parker at cparker@lushmagazines.com DEADLINE: March 15th, 2023
Models Name: Jordan Pitts Modeling Agency: MARZ Enterprise Hair Stylist: Jordan Pitts MUA: zair S. @zairsmakeup Photographer: Summer @shotbysummer Creative Director: Zacharina @zacharina.a
To learn more about each beauty product, click on the items to see pricing and more details.
Beauty/Cosmetics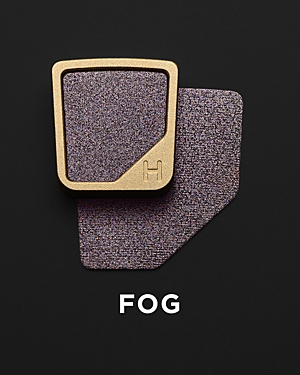 A 100% vegan eyeshadow collection that allows you to curate your own customizable palettes with 40 pressed-powder shades across 4 finishes. What It Does: The talc-free formula delivers pigment-rich dimension with a smooth texture for comfortable wear. With its expansive range of shades, Curator allows you to express your creativity by curating your own palettes that offer endless looks for every mood. Each eyeshadow pan is made from fully recyclable aluminum. Palettes sold separately. – Highly-pigmented – Smooth, easily blendable texture – Customizable and refillable – Utilizes fully recyclable aluminum and Pcr plastic Free Of. – Parabens – Phthalates – Mineral oil – Sulfates – Talc – Animal cruelty or byproducts (vegan-friendly) How To Use It: To fill/refill, apply firm, even pressure on top and bottom of the eyeshadow pan to snap into a refillable palette. To remove, firmly press the top edge of the eyeshadow in a downward motion and tilt upward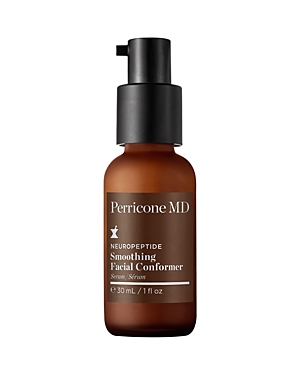 A neuropeptide-rich treatment that minimizes the appearance of fine lines and wrinkles while enhancing skin's radiance and elasticity. This powerful peptide brightening serum tackles dull skin, advanced photodamage, skin discoloration and more. What It Does: – Improves the appearance of skin's elasticity and suppleness. – Minimizes the appearance of deep lines and wrinkles. – Reversing the signs of photodamage. Key Ingredients: – Dmae: Naturally produced by the human brain, Dmae helps visibly lift sagging skin over time. Easily and quickly absorbed, it visibly plumps skin to help support skin's surface and protect against drying environmental aggressors. – Vitamin C Ester: A more potent, highly stable and less irritating form of antioxidant-rich Vitamin C, Vitamin C Ester gives the appearance of collagen-rich skin by visibly smoothing, brightening and minimizing discoloration over time. – Neuropeptides: Powerful, protein-like building blocks offer the ultimate visible antidote to wrinkles, sagging, dullness and discoloration. Free Of. – Parabens – Phthalates – Gluten – Animal cruelty or byproducts (vegan-friendly) Clinical Results *: – 84% showed improvement in skin firmness & elasticity – 82% showed reduction in photo damage – 77% showed improvement in lines & wrinkles *In a clinical study with 31 women after 8 weeks.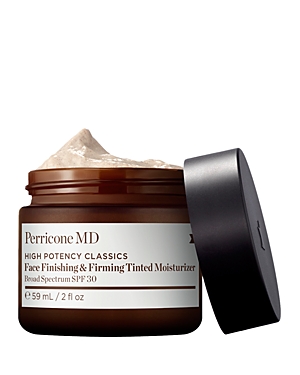 A lightweight, fast-absorbing, tinted moisturizer with pearlescent, pigment-filled micro-capsules that release upon application for a natural-looking glow. If you've been searching for an oil-free tinted moisturizer with Spf that isn't too heavy or tacky, you've found the one. What It'S For: For all skin types What It Does: – A favorite among loyal Perriconistas, this tinted moisturizer immediately restores optimal hydration, while alpha lipoic acid reduces the appearance of lines, wrinkles and enlarged pores over time. – Delivers powerful antioxidant benefits that help minimize the appearance of wrinkles and imperfections for a smoother appearance and dewy glow. – Deeply hydrates for silky-smooth, supple skin. – Delivers just a hint of tint with a mineral-based Spf 30 that protects skin from harmful Uva and Uvb rays. – Due to the science and compounds used in the product, the feel and scent may vary. Key Ingredients: – Alpha lipoic acid (Ala) is nature's most powerful antioxidant. – Candeia tree extract is a soothing skin protectant. – Mineral-based sunscreen provides Spf protection. Free Of. – Nuts, gluten, fish, corn, phthalates, sulfates, parabens, oil, talc, mineral oil – Animal cruelty or byproducts (vegan-friendly) How To Use It: Use alone or under any foundation for a luminous finish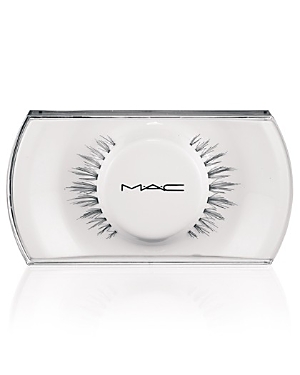 Natural length. Retro-mod. Separate lash bundles create a flirtatious fringe. MAC Lashes are handmade to exact specifications. Each pattern and design is perfectly shaped and arranged to give a striking effect, whether the look is natural or dramatic. Available in a variety of shapes and densities. If properly cared for, lashes can be reshaped or adorned if desired.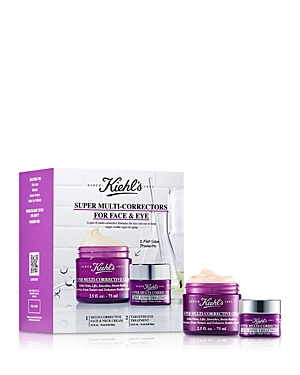 A gentle, alcohol-free facial toner for all skin types. What It'S For: All skin types. What It Does: – Gently removes surface debris and remaining residue without stripping skin – Helps refine skin texture – Hydrates, comforts and tones skin – Formulated with Squalane, Apricot Kernel Oil, Avocado Oil and Vitamin E – Alcohol-free, pH-balanced Key Ingredients: – Squalane: A signature Kiehl's ingredient, Squalane is a highly-refined botanical lipid derived from olives. With an exceptional affinity to skin, Squalane absorbs easily and is known to help replenish skin's barrier keeping it soft, supple and moisturized. – Apricot Kernel Oil is extracted from Apricot Kernels and contains Vitamin E and unsaturated fatty acids. Within this formula, it helps moisturize and soften skin. – Avocado Oil: Derived from the beloved Avocado Fruit, Avocado Oil has a rich, emollient texture and contains a balance of lipids including omega essential fatty acids. Within this formula, Avocado Oil is known to moisturize, nourish and soften skin. How To Use It: After cleansing, moisten a cotton pad with toner. Apply to face, avoiding the eye area.
This blush by MAC is designed by and for professionals, formulated to provide fantastic color with ease and consistency. Applies evenly, adheres lightly to skin to achieve a natural-looking application of color. Dermatologist tested Non-acnegenic How To Use It: Choose appropriate brush and glide over the blush. Tap off excess powder and apply blush to skin using sweeping strokes and blend well.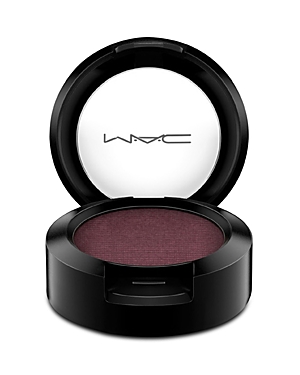 By MAC Cosmetics Behold the power of pigment. Elevate your eyes with a streak of rich, highly pigmented pressed powder. What It Does: This saturated shadow formula stays on all day long with non-creasing, eight-hour wear. The result: potent color payoff that applies evenly, blends well and can be used wet or dry. Available in a kaleidoscope of colors, textures and finishes. – Long-wearing, 8 hours – Non-creasing – Can be used wet or dry – Does not cause acne – Safe for contact-lens wearers – Dermatologist-tested – Ophthalmologist-tested
Betsey Johnson LASH CURLER Retail Price $7.95 LASH CURLER Importe
Over 3K people have signed up.
Join the crowd.
Enter your mail to get the latest fashion and beauty trends to your inbox, delivered weekly.
Define Your Style With A Touch Of LUSH
art beautiful beauty beautycampaign beautylover blogger books campaign cosmetics design digital digtialissue editorial face fashion fashionblogger fashionstyling highfashion issues love lush lushmag lushmagazine lushness luxury mag magazine magazinecover magazines makeup model philadelphia philly photo photography photoshoot print printing printmagazines products publication read style theclassylifestyle yophillymag